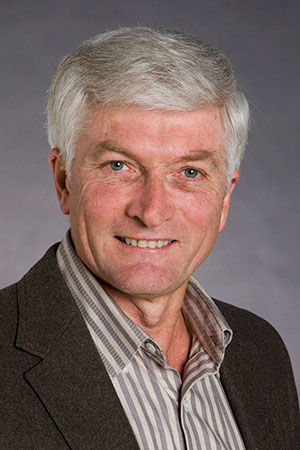 Paul Eggert
Paul Eggert is an editorial theorist, scholarly editor and book historian in the discipline of English literature. In 2015 he moved from UNSW to Loyola University Chicago to take up the Svaglic Endowed Chair in Textual Studies. Prior to that he was employed as an Australian Research Council professorial fellow at UNSW Canberra. A fellow of the Australian Academy of the Humanities since 1998, he served as the general editor of its Academy Editions of Australian Literature (10 vols, 1996–2007) and as chair of its English-discipline section (2009–11). He received the Centenary Medal for services to the study of literature in 2003.
Paul joined UNSW as a lecturer in English in 1985, rose through the ranks to professor, served as head of school 2001–03 and was founding director of the Australian Scholarly Editions Centre 1993–2005.
His book Securing the Past: Conservation in Art, Architecture and Literature was published by Cambridge UP in 2009; it won the Society for Textual Scholarship's Finneran Award as the best book of editorial theory for 2009–10. He was President of this US–based society during 2013–2014 and represented UNSW on the board of the AusLit database over many years.
Paul had three books appear in 2013: a scholarly edition of the original newspaper versions of Henry Lawson's While the Billy Boils (Sydney UP); a scholarly edition of Under Western Eyes by Joseph Conrad, co-edited with Roger Osborne (Cambridge UP in its Works of Joseph Conrad series), and Biography of a Book, a study of the life of Henry Lawson's While the Billy Boils (Pennsylvania State UP and Sydney UP).
Several other full-scale scholarly editions of works by D. H. Lawrence, Henry Kingsley and Rolf Boldrewood have also appeared under Paul's hand since 1990. He has had many ARC Discovery grants over the years and was co-chief CI on the NeCTAR-funded Australian Electronic Scholarly Editing tool development project. His major editorial project at the moment is the Charles Harpur Critical Archive. Still in development as of 2015, the latest prototype is at charles-harpur.org. For a history of the project to 2013 see Harpur Critical Archive.
Paul Eggert's publications are listed at https://research.unsw.edu.au/people/professor-paul-eggert/publications