Other Publications of ASEC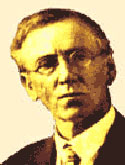 THE COLLECTED VERSE
edited by Margaret Roberts (2003)
This variorum edition of John Shaw Neilson: The Collected Verse, edited by Margaret Roberts and published electronically by ASEC in 2003, is available for download. It is free for private use. It is registered with Copyright Agency Limited (CAL), which covers payment for use in courses in Australian universities. Intending commercial users should contact CAL. READ MORE
---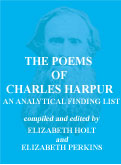 THE POEMS OF CHARLES HARPUR: AN ANALYTICAL FINDING LIST
compiled and edited by Elizabeth Holt and Elizabeth Perkins (2002)
The Analytical Finding List gives a systematic description of the manuscript versions and publication history of every known Harpur poem. The dating of manuscript versions could only be achieved the hard way: through detailed comparison of texts. This is an essential reference book for any library dealing with the colonial period of Australian literature. READ MORE. Now out of print, a download two pdf's of the book is available here for free. HarpurFindingList 1.pdf and HarpurFindingList 2.pdf
---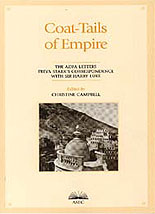 COAT-TAILS OF EMPIRE. The ADFA Letters. Freya Stark's Correspondence with Sir Harry Luke
edited by Christine Campbell (1998)
Few women of any age can have lived a more varied life than did travel writer, Dame Freya Stark (1893-1993). This slender volume of letters written to her old friend Sir Harry Luke contains the only unbroken series of her published letters addressed to a single correspondent and is the only one to have been presented unabridged, extensively researched and carefully edited. An extended biographical essay precedes the letters, offering a new interpretation of her intriguing life.
ISBN 0 7317 0370 7 $AUD20
Order from: p.eggert@adfa.edu.au
---
THE EDITORIAL GAZE
edited by Paul Eggert and Margaret Sankey (1998)
The Editorial Gaze, (New York: Garland Press, 1998) is a series of essays which assess the implications of postmodern thought on one of the oldest and most fundamental cultural activities. The essays cover editorial responsibility, the 'death of the author', the nature of the authorial voice, actual editing in various literary areas and in musicology, recorded music, and the preservation of oral literature.
Order from:
www.taylorandfrancis.com
---
MANUAL FOR EDITORS
The Academy Editions of Australian Literature Manual for Editors, was published by ASEC in 1994, and was updated with Addenda. Price: AUD$10.00
Order from: p.eggert@adfa.edu.au Please indicate whether you wish to receive a copy of the latest Addenda (free).
---
EDITING IN AUSTRALIA
edited by Paul Eggert (1990)
Editing in Australia (English Department ADFA, 1990) is the proceedings of an editorial theory and practice conference held at ADFA in 1989. The volume costs AUD$20.00.
Order from: p.eggert@adfa.edu.au